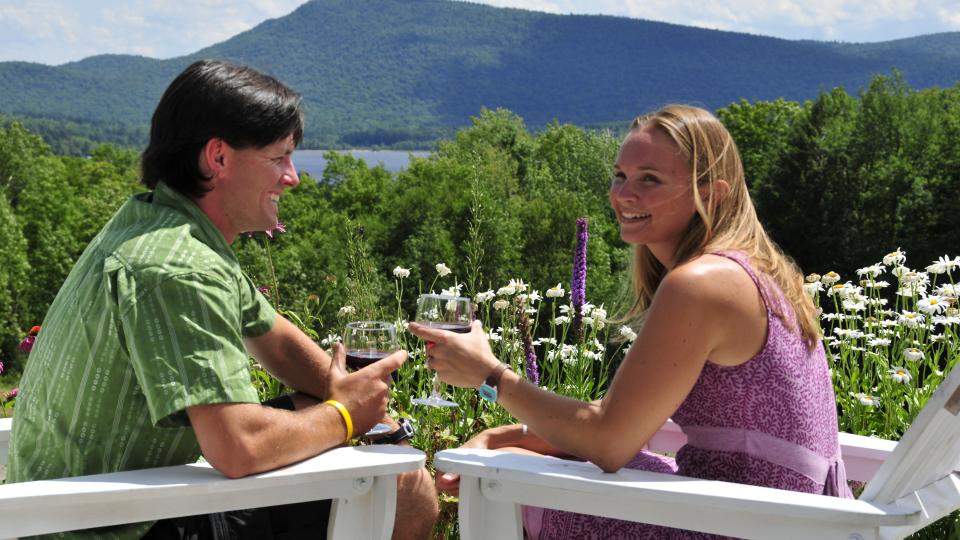 Adirondack Winery
Get a taste for the Adirondack region. Sip on over 35 award-winning, hand-crafted Adirondack wines that are locally made utilizing specialty grapes. Expand your palate by pairing your wine with local cheeses, chocolates, and other fine goods. The Adirondack Winery is a designated TasteNY attraction and a must-visit location in the Adirondacks. Stop into their Queensbury, Bolton Landing, and Lake George locations to experience these wines for yourself.
Immerse yourself in Adirondack culture while you sip on the regions finest wines in the Adirondack Winery Tasting Room. Hand-crafted rustic wood décor, artistic chalkboard, a bottle glass bar top, and cork wall accent the interior creating one of the best atmospheres in the region. Adirondack Winery wine tastings are also available for special sessions and packages.
The Champlain Wine Company
The Champlain Wine Company offers views of the Saranac River and Lake Champlain as you sample local wines in historic downtown Plattsburgh, New York. Their wines are produced with care from their vineyard and winery in Mooers, New York. Come taste their wines before you buy. While you are there, enjoy a variety of wine accessories and gift baskets.
Tug Hill Vineyards
Stop in and enjoy the wide selection of wine in their Wine Cellar. Enjoy a Wine Down on Thursdays.
ELFs Farm Winery and Cidermill
Old Fashioned fresh apple cider made on premises with antique rack and cloth hydraulic apple press. They also carry local NY products including maple syrup, honey, gifts, and antiques. ELFs Farm Winery and Cidermill produce fine red, white, and fruit wines, as well as hard ciders, and offer wine tastings and self-guided vineyard tours.
Hid-in Pines Vineyard
Experience "A Taste of the Champlain Valley" from the Estate Grown Vineyard of Cold Climate Grapes. Tour their 3-acre vineyard featuring 14 variety of semi-cold hardy grape. This unique hybrid of grapes shrugs off cold temperatures and produce high sugar, low acidity wines.
River Myst Winery
As the only winery in St. Lawrence County, River Myst Winery makes and carries a variety of wine. They also carry gifts made by local artisans including decoys, jewelry, lathe-turned wine toppers and vase, as well as, locally made candles, honey, maple syrup, and wooden plaques and pictures.
Amazing Grace Vineyard & Winery
Amazing Grace Vineyard and Winery is a family-owned winery selling and tasting cold hardy northern varietal wines and fruit wines, including 3 award-winning blends recognized internationally. Their mission is simple: make great tasting wines and sell them at an affordable price, treat all customers like family.
Vesco Ridge Vineyards
Vesco Ridge Vineyards are proud to create a New World expression using traditional Old World methods. Their wines are handmade allowing them to offer wines with immense flavors and aromas. These wines are a tribute to the small North Country vineyards. Stop by and visit the tasting room, gift shop, or tour the vineyard. Vesco offers a unique wine for your enjoyment or as a wonderful gift for someone special.
Highlands Vineyard
Highlands Vineyard in Keeseville is a family-owned and operated winery in the Adirondacks with breathtaking views of Lake Champlain.
Boquet Valley Vineyard
Boquet Valley Vineyard is both a vineyard and Farm Winery in Essex which has a simple mission: Make world-class wine using cold-climate grape varieties in the Champlain Valley of NY.
Everett Orchards Farm Market & Cidery
Everett Orchards Farm Market & Cidery is a seasonal farm market and cidery selling apples grown in Peru, N.Y. They also produce hard cider and are part of the Adirondack Coast Wine Trail.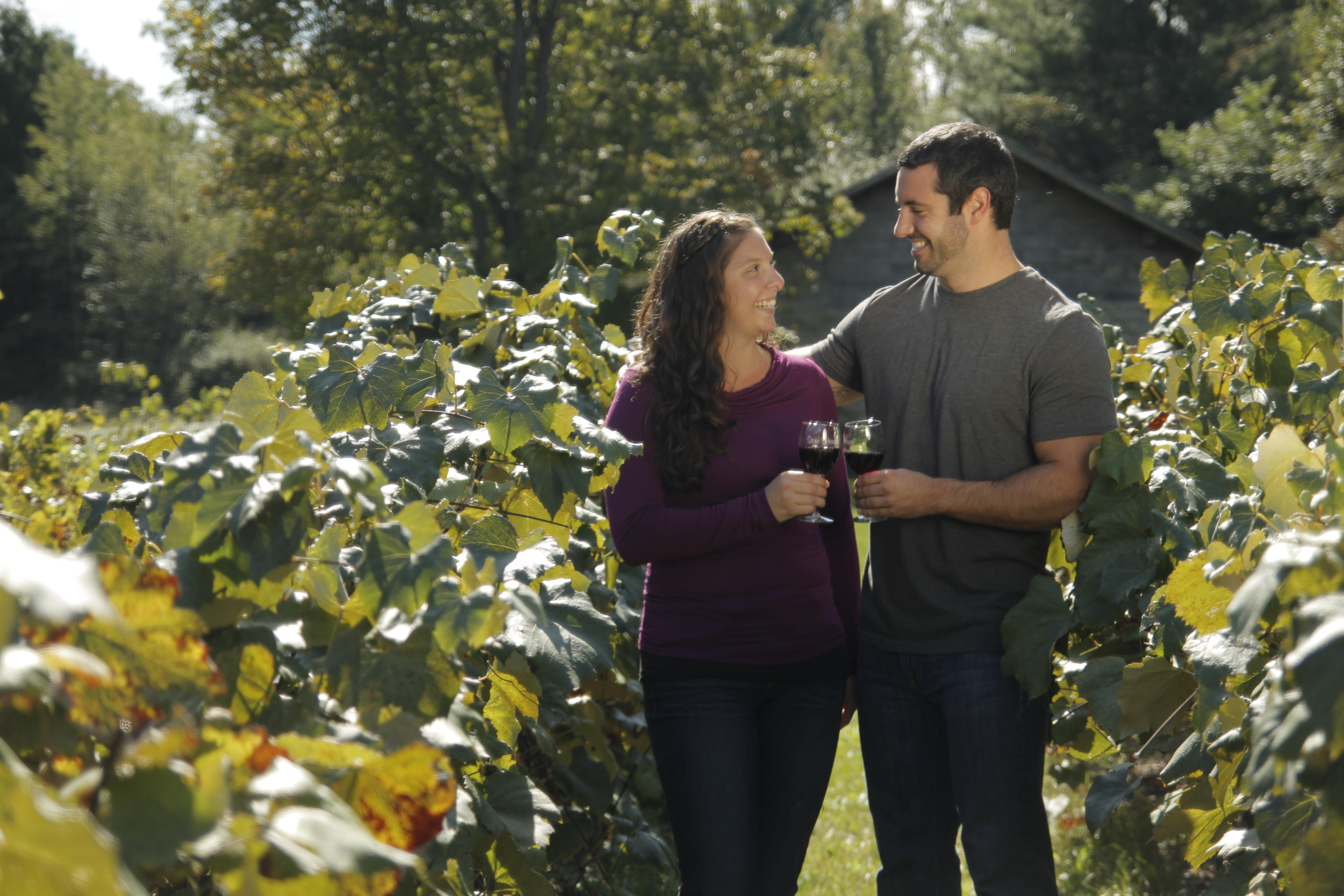 There were 21 listings found.
Displaying 1 - 12 of 21 listings