Autumn arrives each year to paint a beautiful canvas across the Adirondacks. The Adirondack Region boasts one of the longest fall foliage seasons in the country, providing an incredible getaway for leaf-viewers, hikers, and couples looking to experience the natural beauty of the Adirondack Park and its rich history, diverse dining options, and variety of outdoor attractions. Experience the subtle shift of air as summer bursts into a colorful array of reds, oranges, and yellows – and watch as the seasons change before your eyes.
There is no shortage of fall fun to be had in the Adirondacks. From corn mazes to fright nights, apple picking and wine tasting, there is a little something for visitors of all ages. Join us for an exploration of what makes fall great in the Adirondacks, from harvest festivals to beautiful landscapes, and unique events to Halloween-themed travel destinations.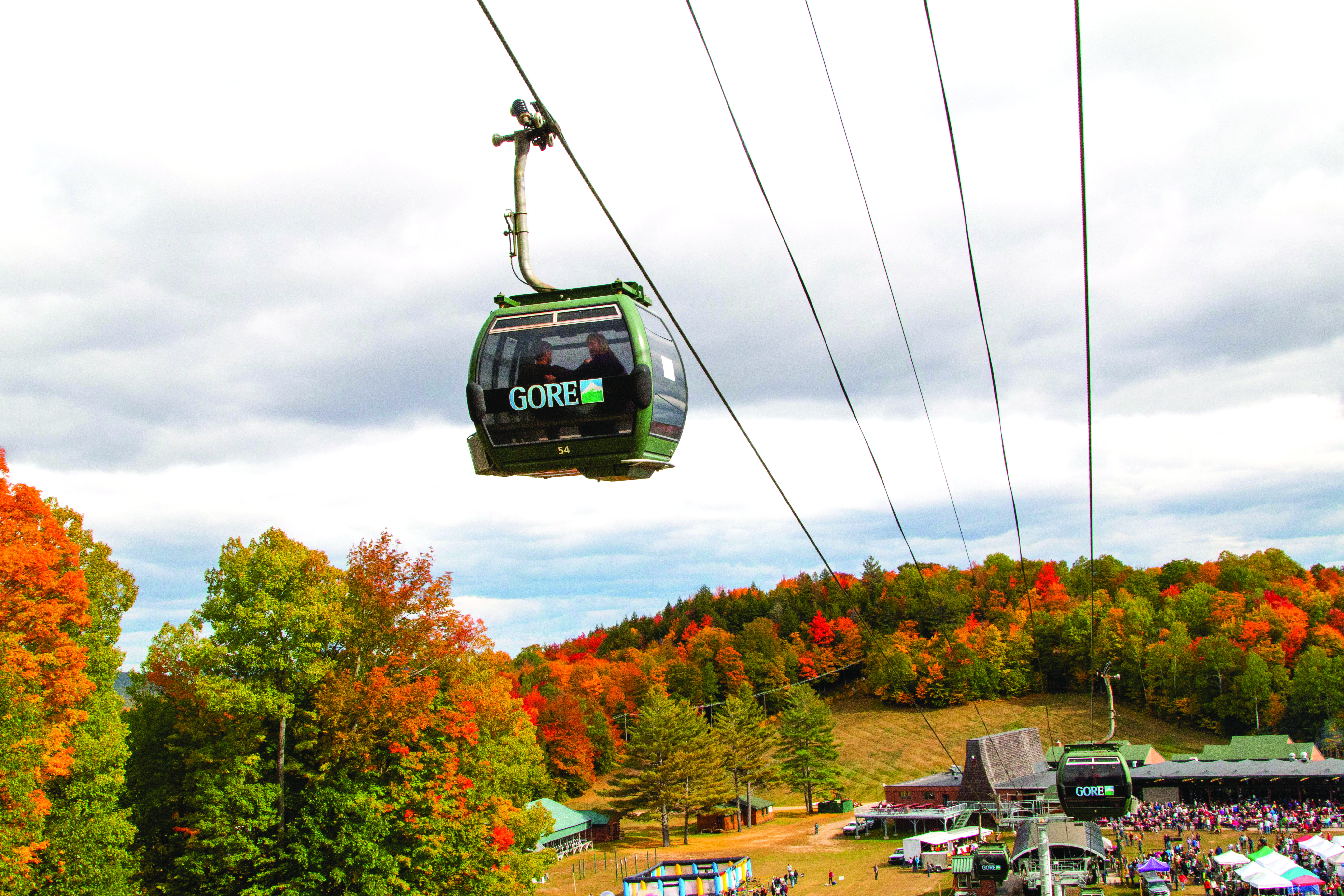 Leaf Viewing
Everyone's number one objective in the fall is to see spectacular fall foliage, right? The Adirondack Mountains offer some of the country's most breathtaking fall vistas. Whether you take a scenic hike to the top of a mountain, go for a relaxing canoe ride across a pristine lake, or simply visit the small towns and villages that make up the region, you'll be surrounded by awe-inspiring, vibrant colors from September to November.
Hot Air Balloon Rides
As you float high above the treetops, the only thing more colorful than the foliage will be your vessel! Take a hot air balloon ride over the beautiful Adirondack Mountains with A Beautiful Balloon in the Lake George Region and get a whole new perspective. This unique fall experience is perfect for couples looking for a romantic fall date or a small family looking to make a lasting memory during their Adirondack vacation.
Corn Mazes
As beautiful as the foliage is, there's more to fall than leaves. Evoke all the feelings of fall by getting lost in a corn maze! The Heroic Corn Maze at Fort Ticonderoga in the Lake Champlain Region offers a chance for some fall fun mixed with historical education. A true one-of-a-kind experience, the theme of The Great Adirondack Corn Maze at Tucker Farms in Gabriels, NY changes each year, keeping visitors on their toes. Having trouble finding your way? Find all the pieces to a map that will guide you out of the 8-acre labyrinth. Difficult enough to stump any adult, these corn mazes are fun for families with children and kids-at-heart.
Apple Picking
Fall and apples, apples and fall. What is one without the other? Whether you're picking the perfect fruit off a tree in the orchard or from a basket at a farmers market, you're sure to find sweet, crisp perfection. New York State is known for its abundance of apple orchards, and the Adirondacks are home to a few great ones. Enjoy picking your own apples (and pumpkins!) at Chazy Orchard and Rulf's Orchard, both conveniently located in the Adirondack Coast Region. Or, stop by Colwell's Farm Market in the Tug Hill Region for your choice of pre-picked apples and other seasonal items.
Scenic Flights
Enjoy the foliage from above on a scenic airplane flight! Adirondack foliage is stunning from any perspective, but when the mountains and lakes are laid out below you like a brilliant carpet of color, it will take your breath away. Payne's Air Service in Inlet offers private flights for up to five people, so you can share the experience with a loved one or the entire family. If you're feeling especially adventurous, book a flight into a remote camping location and spend some quality time amidst the trees.
Scenic Fall Foliage Drives
Leaf viewing doesn't need to be complicated. Pile into the car, roll the windows down, turn on the tunes, and cruise the roadways of the Adirondacks. You'll pass panoramic views of the Adirondack High Peaks, burning with color, and glassy lakes reflecting the leaves along the shoreline. For the best routes with the most superb views, check out these scenic fall drives.
Ghost Tours
Get a little spooky this fall! With Halloween right around the corner, now is the perfect time to get in touch with your ghoulish side. The Greater Adirondack Ghost & Tour Company in the Adirondack Coast Region will take you on lantern-lit walking tours of spooky graveyards and haunted locations. From slain soldiers to mad scientists, the Adirondacks holds plenty of bone-chilling secrets and stories to be told.
Fright Fest
Kick the goosebumps up a notch at Six Flags Great Escape's Fright Fest in the Lake George Region. For one month, from October 1-30 (select dates), the zombies and ghouls come out to play! After the sun goes down, Six Flags Great Escape turns into a great big haunted horror-land. Special haunted houses and fright zones are available for those looking to test their limits, but visitors should be warned – there's no place to hide!
Fall Wine & Cider Tours
Fall has its own distinctive taste, and in the Adirondacks that includes wine and ciders. Apple cider is a staple of fall, and hard cider kicks the warm, fuzzy feelings up a notch. When the air begins to turn cool and crisp, cozying up in a blanket with a glass of wine in your hand is pure bliss. The Adirondack Coast Region is ripe with wineries and cideries for you to tour and taste. If it's grapes you crave, try Highlands Vineyard, on the shores of Lake Champlain, or get a taste of both at Elf Farm Winery & ADK Hard Cider in Plattsburgh, NY.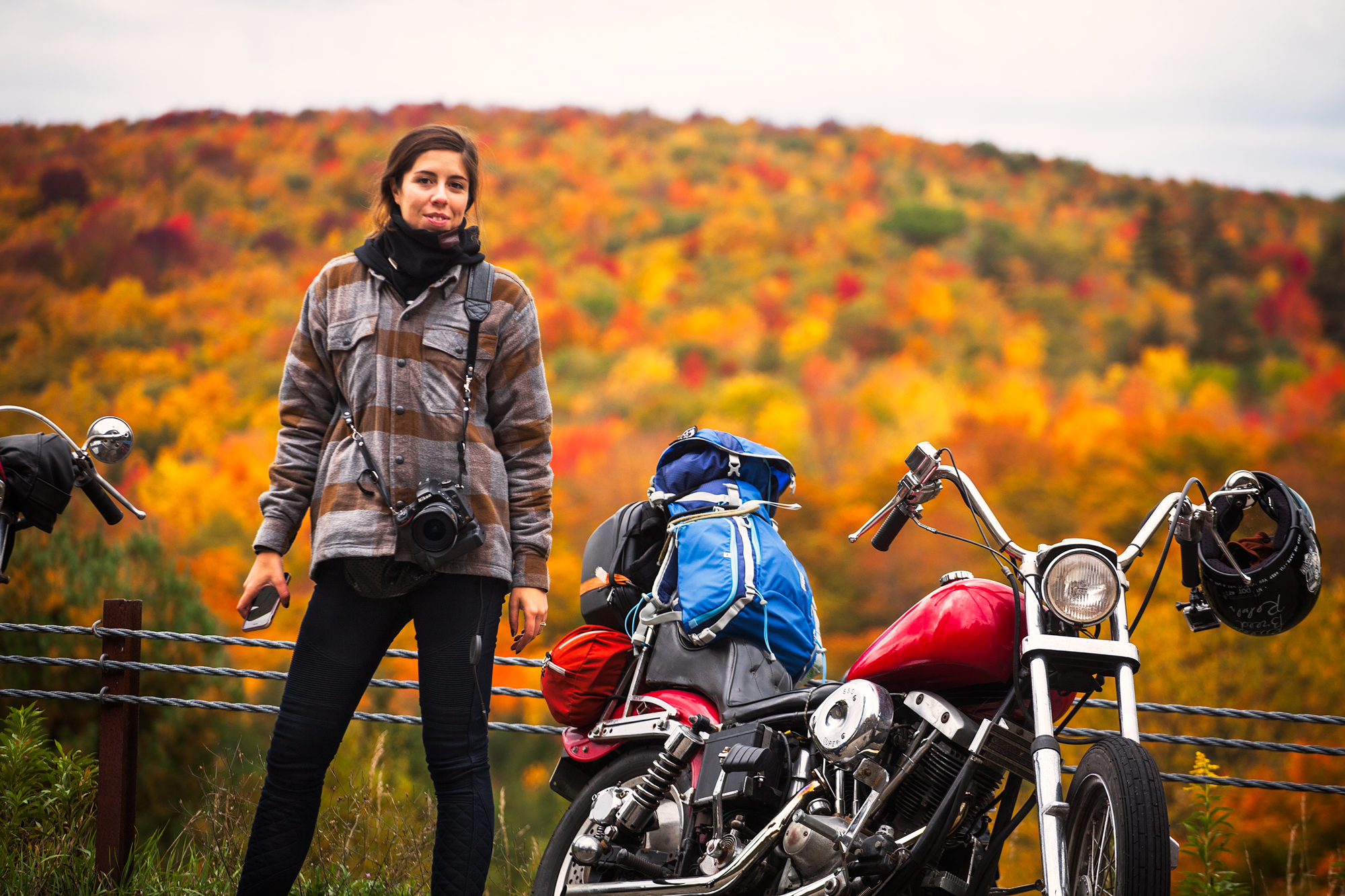 Ausable Chasm
Often described as the Grand Canyon of the East, Ausable Chasm is, without doubt, breathtaking any time of year. In the fall, it is a sight to be seen! With lush colors all around and a cool breeze in the air, visitors can spend a fall weekend exploring the Adventure Trail, taking a walking tour to the scenic waterfall, or mountain biking through the trails. The gift shop is full of local crafts and products, so you can bring a piece of the Adirondacks home with you as well.
High Falls Gorge
Looking for a place to see some of the best fall foliage in the Adirondacks? High Falls Gorge is a great day trip spot to capture those oh-so-desired Insta-worthy snapshots. With a half-mile waterfall walk along the AuSable River, Adirondack-inspired food at the River View Café, and an abundance of lush forests accompanied by the serene sound of rushing water, it's no wonder so many visitors to the Whiteface Region put this on their Adirondack bucket list. Come see for yourself!
Revolution Rail Co.
Don't miss the final days of the Revolution Rail Co. season! Open weekends through end of October, this unique outdoor experience takes you on a two-hour rail bike tour covering 6 miles of remote railroad tracks through the stunning Adirondack countryside. Peddle under a canopy of colorful trees, along and over the Hudson River, and visit the historic North Creek Railroad Station. This is a fun, fall activity fitting of your best flannel.
The Wild Center
Take your fall experience to new heights on Wild Walk at The Wild Center in Tupper Lake. Open through the fall, this tree-tops experience gives you a bird's eye view of Adirondack foliage. Stroll the walkways, catch a glimpse from the giant bird's nest, or suspend yourself above the forest floor in a huge spider's web. It's a fun and educational experience for all ages! When you're done with your energizing autumn walk, head inside to the museum or hit the trails for a hike along the Raquette River.
Fort Ticonderoga
Add some history to your fall fun with a trip to Fort Ticonderoga. Get lost in their Heroic Maze and find historic clues to guide you above the towering corn stalks. Add to the challenge by tackling the maze by moonlight! Their Heritage, Harvest, & Horse Festival annually in early October is full of autumn fun for the whole family. Meet the animals and then experience their power during live demonstrations. Local food, wines, and ciders will be available for tasting in the farmer's market, and activities will keep the kids busy all day.
Adirondack Experience, the Museum on Blue Mountain Lake
Adirondack Experience takes visitors on a journey through life in the Adirondacks, starting from its earliest settlers and progressing to modern day. Also in early October, they celebrate the autumn season in Adirondack style at FallFest. Enjoy traditional pastimes like apple pressing, wagon and pony rides, and square dancing. Make your own seasonal crafts and learn more about fabric arts. Surrounded by the beauty of the Adirondack mountains, and with stunning views of Blue Mountain Lake, it's an authentic Adirondack experience unlike any other.